Case Study - Conservatory Air Conditioning
Mr T's Conservatory
Location : Todmorden, Lancashire
Like most conservatories Mr T's gets excessively hot in the summer.
The requirement was for an economical solution for cooling and heating this moderately sized conservatory, without the use of an outdoor unit.
A perfect application for a self contained unit.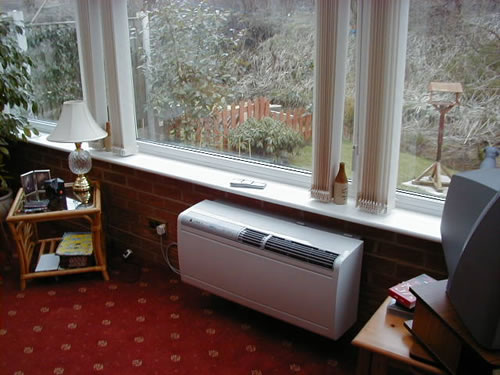 Inside view of the unit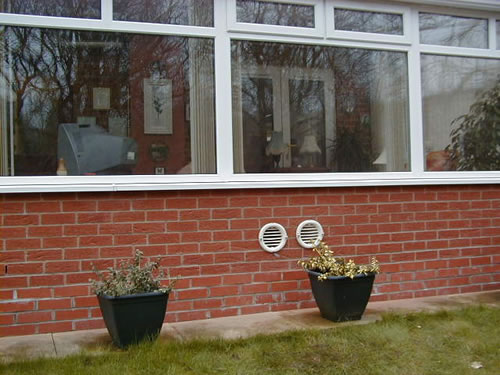 These two small portholes replace the need for an outdoor unit.
Technical Details
Equipment :
1 x 2.45kW Heat Pump Unit.
Approximate cost :

£1,330.00 net excluding VAT
We take pride in our same day response to all enquiries
simply call us (Monday to Friday 9 to 5) - or email us anytime
for expert advice and written quotations.